Join us in New Orleans for our first user conference as StoneEagle F&I!
We'll be holding our first post-merger user conference this November at the P&A Leadership Summit in New Orleans, LA.
We invite you to join us for the latest updates and best practices for our suite. Look forward to some exciting announcements!
Conference Location:
New Orleans Marriott
555 Canal Street
New Orleans, LA 70130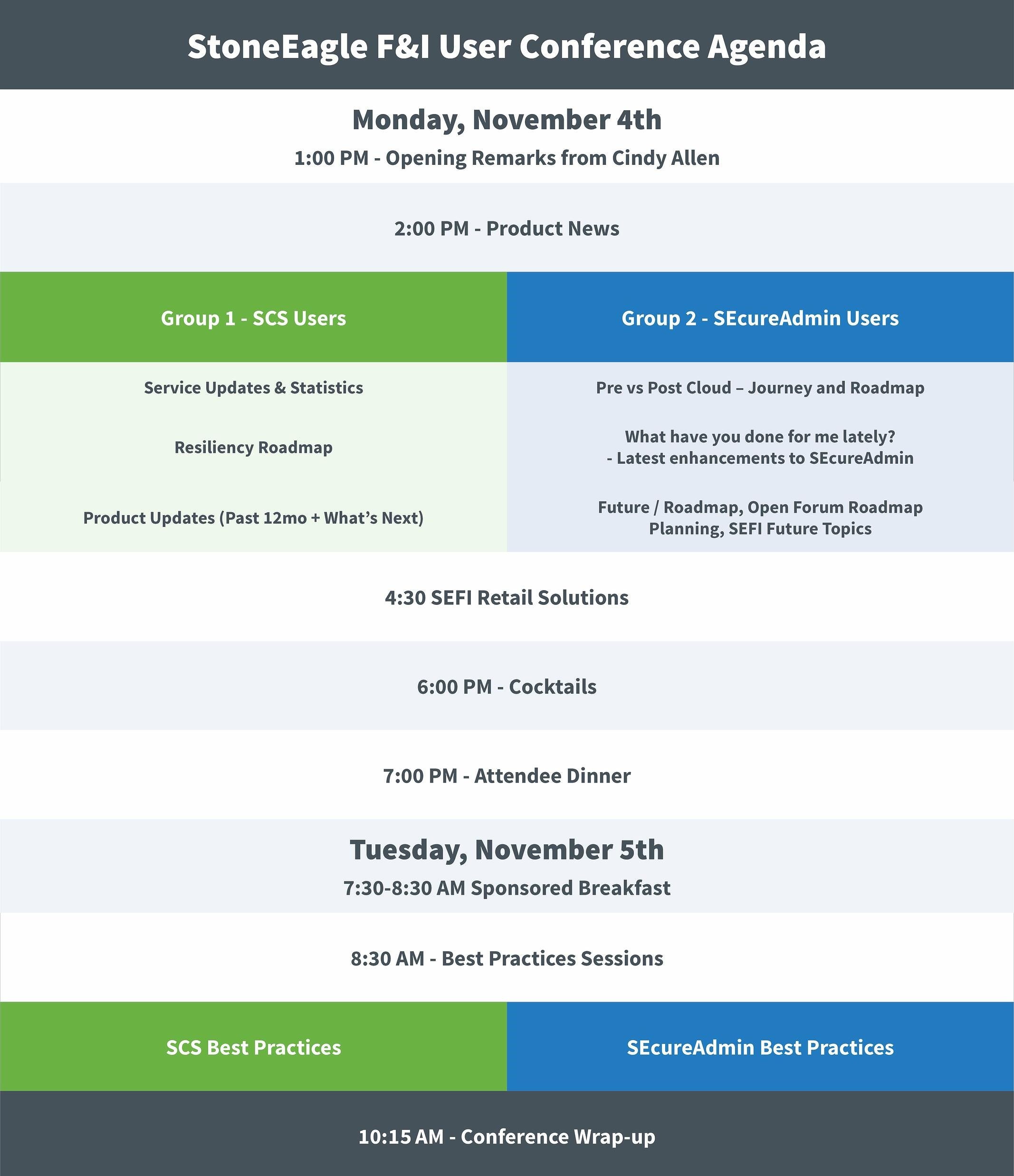 Interested in becoming an event sponsor? Contact John Day at jday@se-fi.com for more information